Dekton Ultracompact Surfaces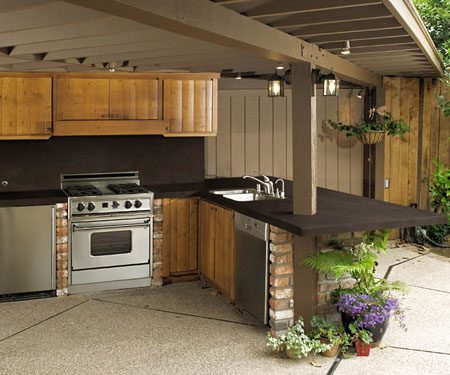 The revolutionary product Dekton imagines a new concept in the world of design and architecture. Made by sophisticated raw materials used in the glass, porcelanic and quartz surfaces production, Dekton is a material with unique characteristics and infinite application possibilities such as countertops, flooring, cladding, facades for both inside and outdoors. Dekton is highly resistant to ultra violet light, the most scratch resistant surface on the market, completely stain proof, able to withstand high temperatures without burning, scorching or cracking, even more resistant to abrasion than granite and Thermal Shock proof from both extreme heat and extreme cold.
Stop by the Renovisions Showroom to view our outdoor kitchen with Dekton countertop and several available color samples.