Founded in 2002, Renovisions is a licensed and insured design and build firm specializing in kitchen and baths. We recognize that women and men share many different ideas and tastes in kitchen and bath remodeling and we enjoy working with both to make design concepts come to life! Along with our experience, organization and attention to details, we spend quality time with our clients so they get exactly what they've always dreamed of!
Investing in a kitchen or bath involves several decisions, all made with budgetary considerations in mind. Renovisions kitchen and bath specialists' help you weigh your priorities and provide options that will meet your wants, needs and desires while guaranteeing a professional installation. We sit together to discuss our 3-column kitchen and bath remodeling budget analysis sheet to determine the direction you would like your project to go in.
Feel free to ask for references, designs and pictures of previous installations. It's important to trust only experts in the field of kitchen and bath design and installation with such a considerable investment. Mistakes can be very costly and can make or break a project.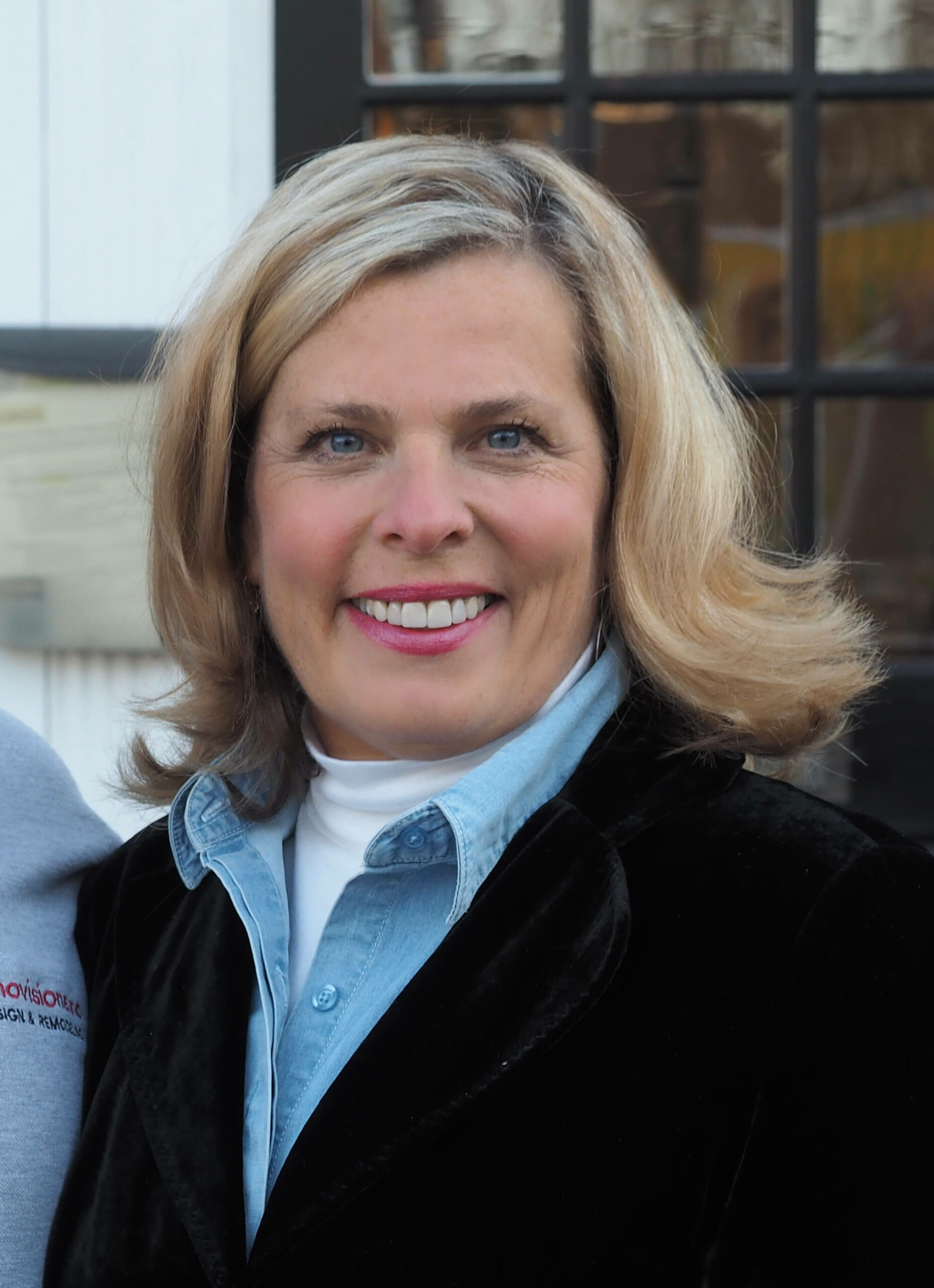 Catherine Follett (Cathy)
CEO
Cathy holds her Home Improvement Contractor Registration (HIC) & Construction Supervisors License (CSL). Cathy is also Universal Design Certified (UD). She has over 30 years of business and operations management skills in the home improvement and remodeling industry. Cathy oversees the day-to-day operation of the showroom and is responsible for generating the scope of work, pricing and manages all orders for your project. Cathy is active in her local civic and business community, is on the board of directors of the Hanover Chamber of Commerce and is an educational committee member and President of the Professional Remodeling Organization of New England (PRO-NE). Cathy's downtime is spent entertaining family or enjoying a good movie with popcorn.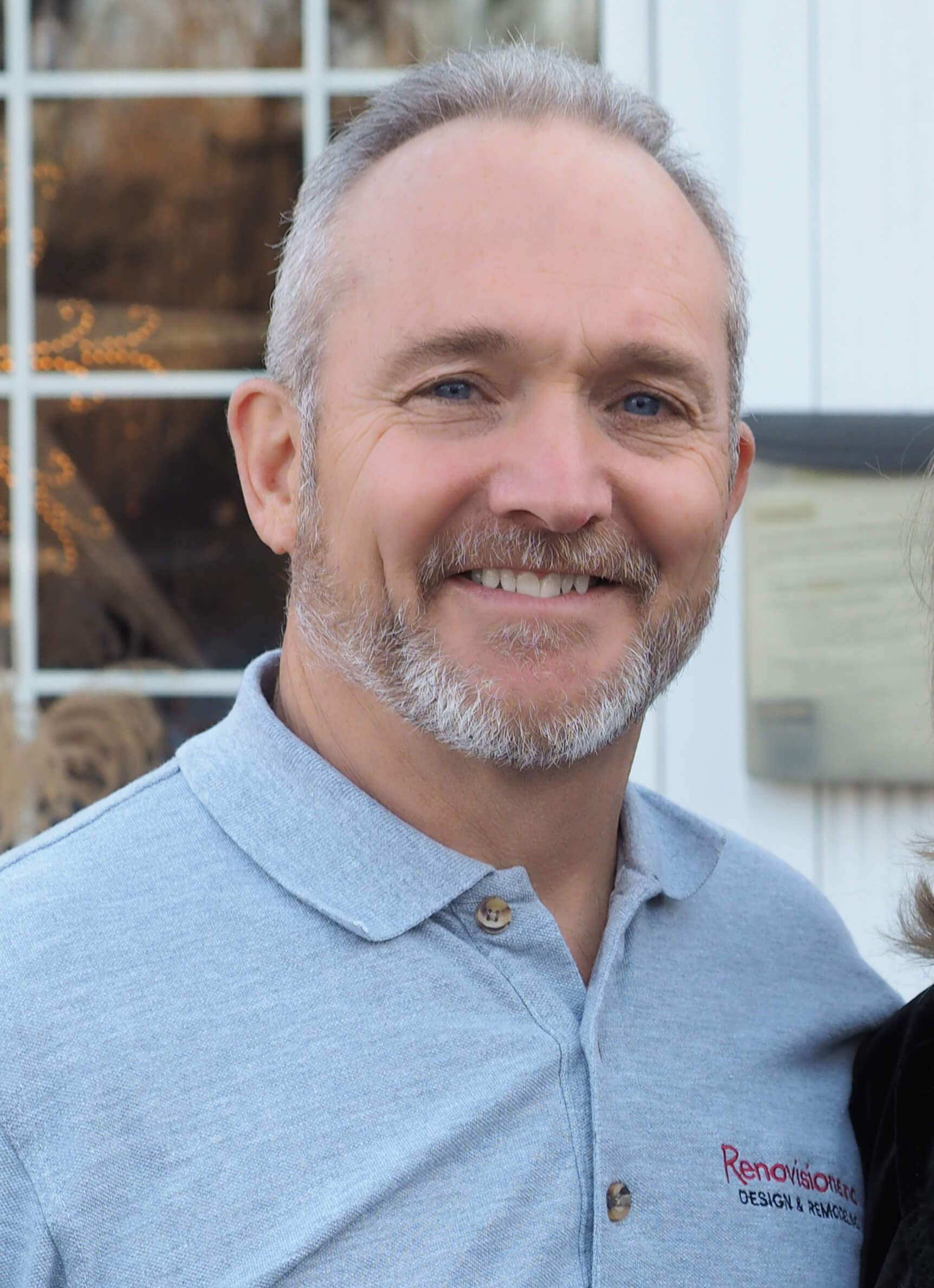 Ed is a Certified Lead Carpenter (CLC) who holds his Construction Supervisors License (CSL). His design skills include kitchen and bath CAD drawings and artistic renderings based on the accurate measurements he gathers at the jobsite. Ed is out in the field overseeing sub-contractor work and all carpentry installations. He excels in handling all customer service related concerns and his attention to detail is second to none. Outside of his work, Ed enjoys sailing on his sailboat in Hingham Harbor.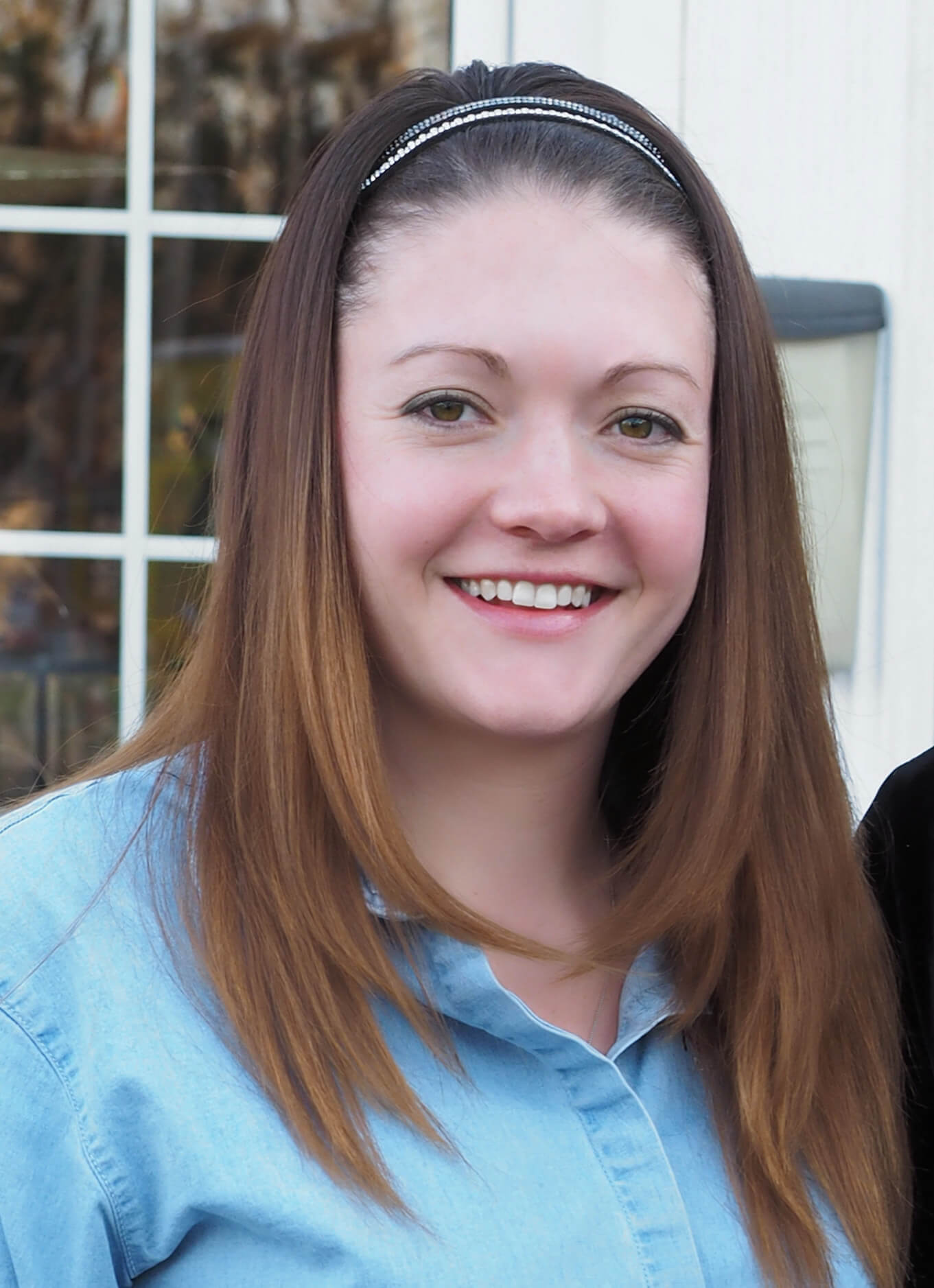 Elizabeth Pestana (Liz the Wiz)
Marketing/Design Assistant
Liz has been a significant asset to Renovisions providing a creative and artistic approach to marketing, advertising, computer organization and overall client design assistance at the Showroom. Liz has a passion and keen talent for photography and coupled with her Photoshop skills, provides excellent quality completed project photos we use to advertise and promote Renovisions. Whenever possible, Liz enjoys nature walks with her camera, her dog, Cali and her son, Justin.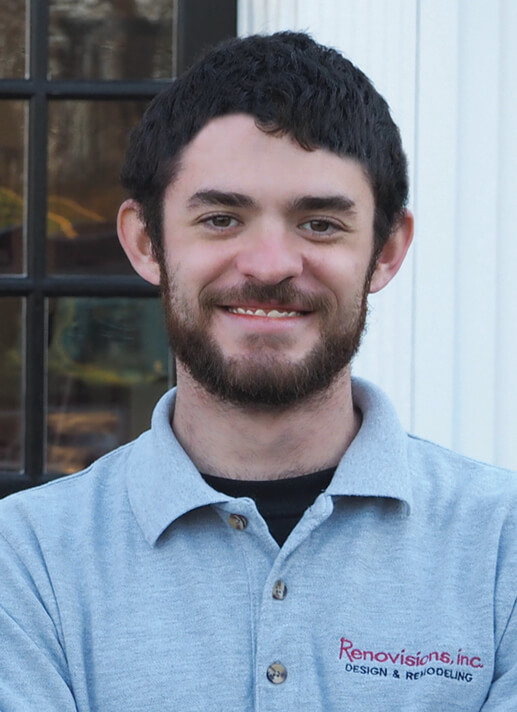 Bradley Spooner
Carpenter/Pre-Construction Planner
Brad is a Certified Lead Carpenter and works in all phases of construction remodeling. He is the pre-construction planner and maintains inventory on the jobsite. On his spare time, he enjoys music, hiking, camping and watching the Bruins games.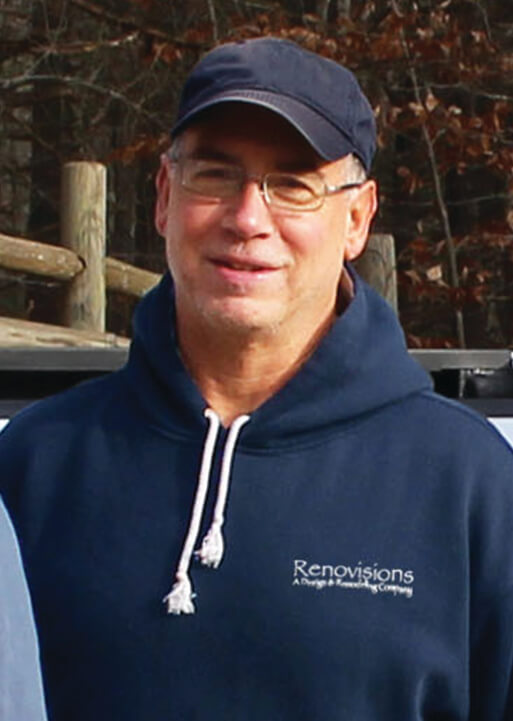 Charlie performs high-quality carpentry and cabinet installations on the jobsite. He is a talented door and window specialist who also assists with various other general construction duties. His excellent trim and millwork skills are appreciated by our clients and keep them coming back for more projects and repeat business. Charlie enjoys weekends with his family on Duxbury Beach.
As general contractors, we work closely with other licensed building and trade professionals to ensure your project is completed properly. Building relationships is the basis for our successful growth and we appreciate the referrals and repeat business from