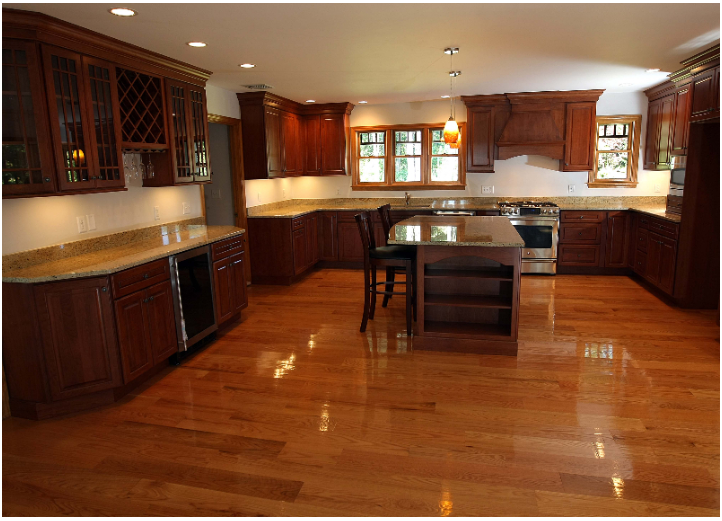 The reasons to remodel your kitchen and bath are as varied as the homeowners themselves. Whether you are expanding your family or you recently became "empty nesters" you need a kitchen and bath remodel to reflect your new lifestyle, whatever your remodeling needs. One of the reasons that customers avoid starting a remodeling project may be the cost involved, the mess, and most importantly the headache! Wouldn't it be great if your kitchen and bath remodel was predictable, smooth, affordable, and enjoyable?
A kitchen and bath remodeling project is a huge investment of time and money. At Renovisions Inc. we can help ease the burdens and worries that are associated with remodeling. If you are thinking about starting your Norwell kitchen and bath remodeling project, don't begin without first consulting Renovisions Inc..
Renovisions Inc. is owned by a husband and wife team Todd and Christine Jurs who bring a combined 50 years of experience. Along with Todd and Christine they have four designers on staff and fourteen other hard working employees. You cannot go wrong with this team!
A kitchen and bath remodel can not only improve the look and function of your space, but more importantly it can increase the value in your home. On average kitchen and bath remodeling projects recoups anywhere from 39-55% of project costs. At Renovisions Inc. we are committed to investing only in the finest quality materials for your Norwell kitchen and bath. We partner with some of the best suppliers, artisans, and fabricators in the industry to provide outstanding products and to incorporate elements that are efficient, space saving, and timeless in design for your Norwell kitchen and bath project.
Give Renovisions Inc. a call today at 781-826-0559 or visit our website at www.renovisionsinc.com  browse through our portfolios, read some of our customer testimonials, and see why you cannot go wrong with our experts designing your Norwell kitchen and bath. Determine which design direction you want to go with your new Norwell kitchen and bath.