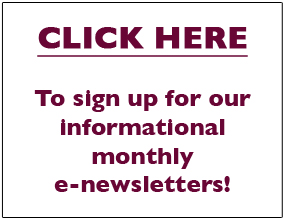 Renovisions sends a monthly electronic newsletter to anyone interested in the latest home appliances, remodeling and the many activities going on at Renovisions.
Simply click on any of the dates to read our archived newsletters. To be placed on our email list, click here or email Cathy.
Here's what some of the recipients have said about our E-Newsletters!.
"All I can say is AWSOME!!!!!!!!"
Mark I.
"Very impressed with this newsletter!!!! You are very professional in every way, shape and form!!! We wish you many years of happiness and success in your ventures!"
Nancy S.
"Wow, beautiful job! Best of luck – that has to be the best ad I've ever seen!!!"
Sally S.
"WOW! Nice work. At first glance – I'm very impressed with your newsletter and website. Kudos to you two!"
Jane W.
"They look great! The lay out is really nice and easy to read and your pics really show off the showroom!"
Laure F.